Upcoming Events
at The CARS Café
FORMULA 1 LIVE STREAM
The thrill of the high-speed action, the roar of the engines, and the intense competition- Formula 1 races are a spectacle like no other. For fans of the sport, there is nothing quite like experiencing the races live, surrounded by fellow enthusiasts who share the same passion for the motorsport. 
If you are a fan for F1 races and you are looking for the perfect place to watch them, look no further than The Cars Café. Our automotive café is the perfect destination for any motorsport enthusiast who wants to enjoy the races in style.
READ MORE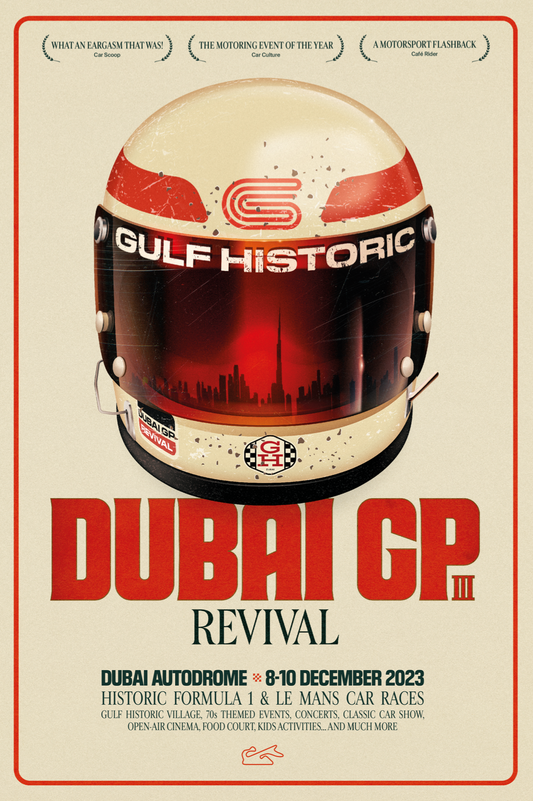 Gulf Historic Event
8-10 December 2023
GULF HISTORIC EVENT
━
8-10 DECEMBER 2023
Get ready to travel back to the glory days of motorsport at the Gulf Historic Dubai GP Revival!
From December 8th to 10th, the Dubai Autodrome will come to life with the sights, sounds, and smells of a bygone era, celebrating the iconic Formula 1 competitors of the 70s, as well as the famous Le Mans cars through the sookie sookie vibes of that period. 
READ MORE